Upstox is one of Best app for refer and earn apps in 2021
Note:- You will require an active user of Upstox. If you do not have an account in upstox, then visit this link and get your free account.
Upstox Website registration
Download Upstox Application
What is Upstox:-
Upstox is an app which provides various financial services under one roof. Upstox provides trading in stocks, investment in mutual funds, investment in digital gold etc. Upstox is backed by Tata funding's. Also they are sponsors in IPL 2021. You might have seen some youtube or other bloggers who provide you information about upstox refer and earn programs. Here's full details about the current offer.
Once you open an upstox account you will be able to refer your family & friend members. To start earning from upstox you will need to register in upstox and then generate your upstox referral link, and then share that url to your friends to open an account. Once your referred member opens an account you will get Rs. 1200 in your account.
You will be able to withdraw this balance in your own bank account. This takes 1 day time and is capped to Rs. 5000 amount. But the good thing is that you can do daily withdrawal of Rs. 5000.
UPSTOX Rs. 1000 offer of Refer and Earn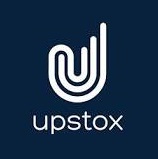 Read upstox refer and earn offer tnc, it simply says "you will be credited with account opening incentive only if your referred member has successfully opened their account". Your referred member should have an active pan card and aadhar card to open an account digitally.
What you should do to increase your earning while Upstox Refer and Earn offers.
Step 1. Create your own account. (Account opening is free but there are few AMC Charges to be paid.)
Step 2. Create your referral link.
Step 3. Start with your family members and friends. Ask them to open an account and share your link among other friends.
Step 4. Write an blog
Step 5. If you are a Youtube vlogger, then share it on youtube.
Step 6. You may use Facebook, Google Ads for promotion of your article
How to Create Upstox Referral link:
Once you open your account, follow below steps to get your referral link.
1. Download Upstox Account.
2. Create an account if you still don't have an upstox account.
3. Navigate to profile section
4. You will have the option of "Refer and Earn" in the upstox app.
5. Share your recently generated link through email, sms or whatsapp.
6. After successful referral, you will be credited with rs. 1200 (only if they open an account)
7. To check your earnings, go to "Your Earnings and Referrals" tab
8. Upstox keeps on updating it's offer. So to earn Rs. 1200 directly to your bank account, put your maximum efforts and make it asap.
Upstox Refer and Earn program withdrawal
To withdraw your earned money, you should be an active user of upstox. Also make sure that you trade from that account at least for one time irrespective of invested amount. Once you are an active user, you may withdraw your earned money to your bank account.
Steps for withdrawal of upstox referral money.
👉 Open your Upstox app
👉 Navigate to your profile section.
👉 Navigate to 'Refer and Earn'.
👉 You will find your "Total Cash Earned" with an option of "Withdrawable Amount"
👉 Click on "Take Out" option and then click again on "Got it"
👉 Enter amount, which should be equal to or less than above mentioned amount.
👉 Congrats the amount you have earned will be credited to your account within 3 working days.